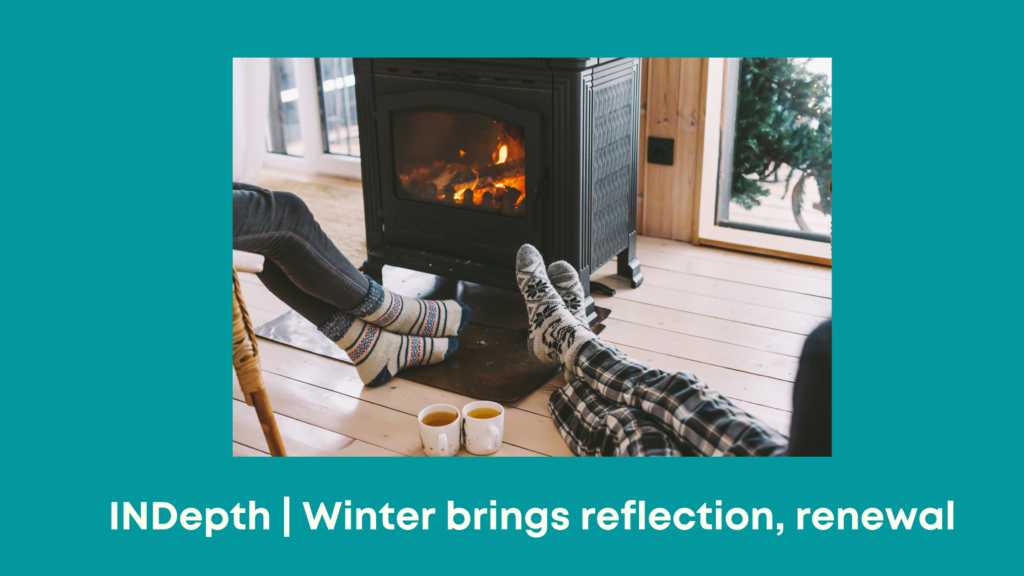 Winter Brings Reflection and Renewal
December 21, 2021 marks the winter solstice in the northern hemisphere. In simple terms, it's the day of the year with the fewest amount of daylight hours. From a scientific standpoint, it means the earth's axis is tilted the farthest away from the sun in a twelve-month cycle. And it's the start of astrological winter.
Our ancestors in the southeast faced winter nights with some creative technology, the "osi" or winter sleeping quarters. It functioned almost like a Dutch oven, with thick clay walls designed to keep heat in and a minimalistic door. Suspended beds encircled a center firepit, keeping the occupants off the cold ground and, with great practicality, also provided safe storage space for fall garden harvests such as pumpkins and root vegetables.
At this time of year, it's obvious change is afoot. Our four-legged relations have grown a stout winter coat. Some of them are beginning to nestle into their dens and burrows for the cold months. Most trees have already dropped their fruit and leaves. Gardens are, for the most part, asleep at this time.
For Cherokees, winter has long been a time of reflection, an acknowledgment that another cycle has passed, taking with it whatever has occurred over the previous months. Even today, many of us take the winter months as a chance to withdraw a bit and look at the new year as a clean slate. It's often a time that we anticipate and prepare for the renewal that spring will bring forth.
As you settle in this winter to enjoy the quieter hours, why not take time to learn more about our Cherokee history and heritage? Osiyo, Voices of the Cherokee People will roll out its seventh season, starting in January. There will be ten all-new shows with stories we can't wait to share. You'll meet inspirational Cherokees—artists, culture keepers, athletes, environmental stewards and language warriors. We'll be telling our history in some amazing almanacs. And we'll introduce Sinasd, who is helping us with language lessons.
However you spend your winter months, please make plans to join us for Season 7.
Remember, you can watch every episode of our past seasons now. Just go to Episodes – OsiyoTV to watch online for free or visit Where To Watch – OsiyoTV for more ways to watch. Go ahead and binge–we won't judge you!