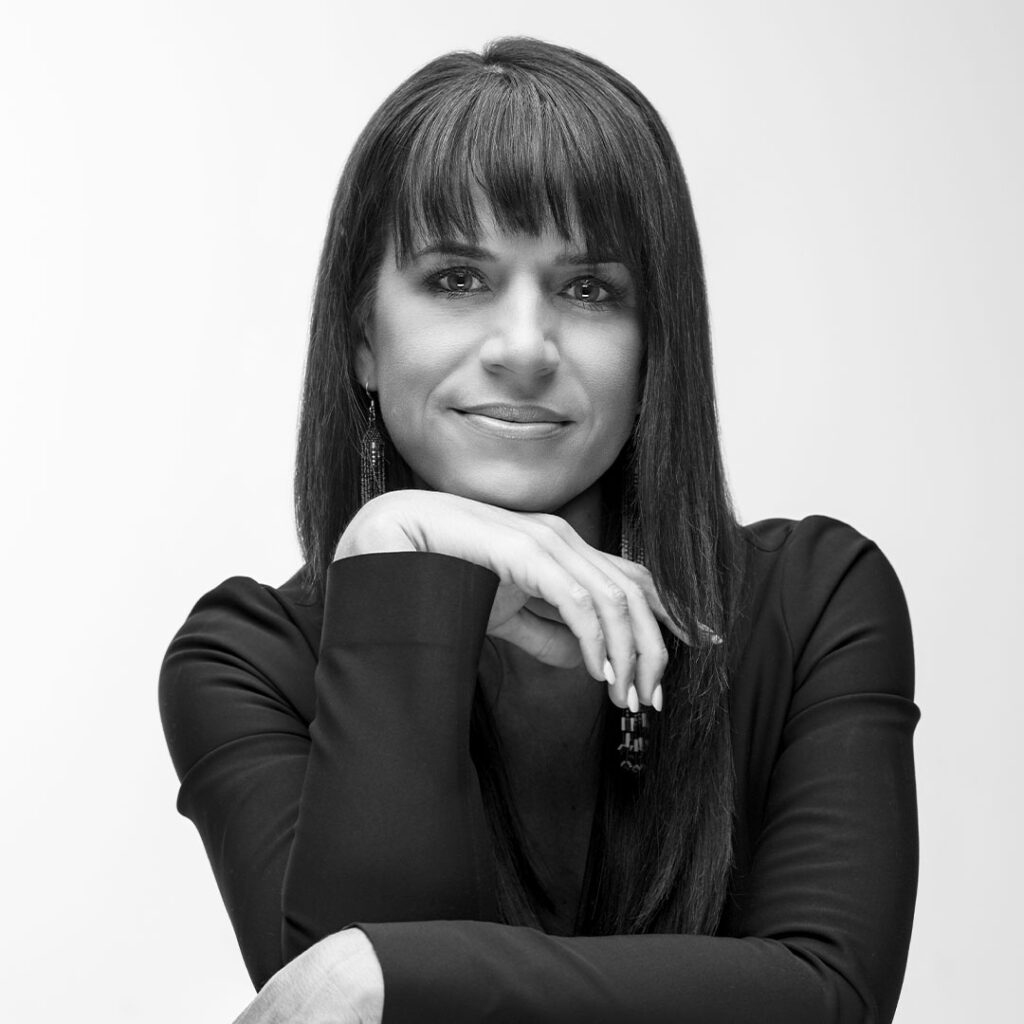 Senior Director of Cherokee Film
Jennifer Loren is an Emmy-award winning filmmaker and the director of Cherokee Film. Evolving from an investigative reporter and producer to a documentarian and host, she has been in the television and film industries since 2001. Jennifer started her career in television news where she moved around the country as an anchor, producer and investigative reporter, ultimately landing at home in Tulsa, Oklahoma. In 2014, she joined Cherokee Nation Businesses where she co-created the highly acclaimed documentary-style show Osiyo, Voices of the Cherokee People. Jennifer is the executive producer, host and show-runner of the docuseries, which is often called OsiyoTV. She also produces and directs many of the short documentaries in the show. A proud citizen of the Cherokee Nation, Jennifer is humbled and thrilled to share her tribe's stories with the world.
In 2019, Jennifer helped to create and roll out Cherokee Film and now serves as its director. A first-of-its kind endeavor by a tribal nation, the mission of Cherokee Film is to reclaim Cherokee and Native narratives by increasing representation across film and media while creating an ecosystem that supports production and drives economic activity in the Cherokee Nation. Also in 2019, she was named a Woman of the Year, Pinnacle Award winner by the Tulsa Mayor's Commission on the Status of Women and the Tulsa YWCA.
Jennifer has been nominated for more than 30 Emmy awards and has been awarded ten of those; nine as Executive Producer and Host of Osiyo, Voices of the Cherokee People and one for investigative news coverage in 2012. Jennifer has won several AVA Digital Gold and Telly Awards, also for her work on OsiyoTV, and the show has been the recipient of several other awards, including the Association for Women in Communications' 2016 and 2017 Clarion Awards. During her time in news, Jennifer won several awards for investigative reporting, including a Society of Environmental Journalists' award and the prestigious Oklahoma Society of Professional Journalists' First Amendment Award. While all of the accolades are validating, Jennifer says the most rewarding part of her job is working with and learning from citizens of the Cherokee Nation.
Jennifer's favorite job of all is as a wife and mother. She has two daughters who keep her busy with after school activities and Jennifer volunteers with their PTA and school foundations, and serves on multiple other Boards in the Tulsa and Oklahoma communities.Jennifer is a graduate of the Gaylord College of Journalism at the University of Oklahoma and an active member of the Native American Journalists Association and Society of Environmental Journalists.