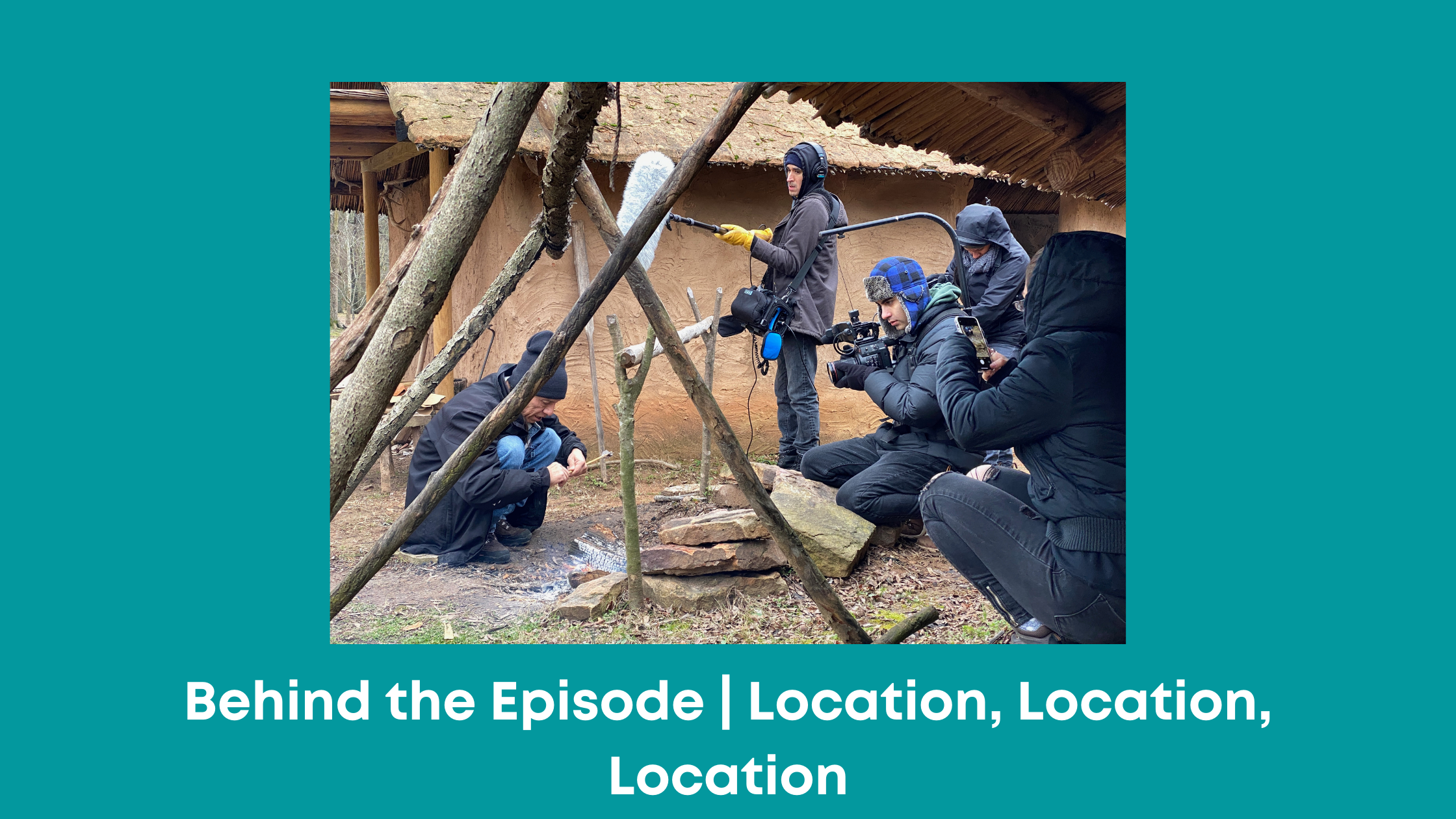 There's an old saying about buying and selling real estate. When it comes to the most important factors to consider, the top three are location, location and location.
The same could probably be said for setting up television shooting locations, although they are temporary sites that we are often just passing through. Deciding the setting for an interview is a bit art and a bit science.
We are pretty blessed here in the Cherokee Nation with plenty of beautiful scenery and places of historic significance to our people. We don't always draw attention to our interview locations, but we can tell you each and every one has been carefully selected. Whenever possible, our interviews take place within our reservation in northeastern Oklahoma.
That's actually pretty nice. We can scout the location. We can check it for enough space for our production crew. We can determine whether noise is going to be a problem. We can make plans for lighting ahead of time.
Ideally, a shoot location provides both a practical site and adds interest or beauty to the scene. In a perfect world, the site has lighting that we can control and is quiet so as not to make external sounds that our sensitive audio equipment will pick up. It has restrooms. It complements the story we are trying to tell. We especially love being able to use our historic Cherokee properties as backdrops. They add a special sense of place that can be found nowhere else.
But what if it's not local? What if some of those other "it" factors are lacking? We end up doing the best we can. We take lemons and make lemonade.
"Osiyo, Voices of the Cherokee People" has definitely had some challenging locations.
We've shot stories in another country. We've gone out before dawn (several times!) for an outdoor story in frigid temperatures. We trekked deep inside a cave in Alabama to get footage of Cherokee syllabary written in 1828. We went up 9,000 feet in a plane for a skydiving feature. And we've been scuba diving in the Caribbean to capture the moment when wounded veterans discovered a whole new world under the ocean.
Where will we go next?
You'll have to wait and see. OsiyoTV's seventh season will air later this year. Stay tuned!
Donadagohvi.